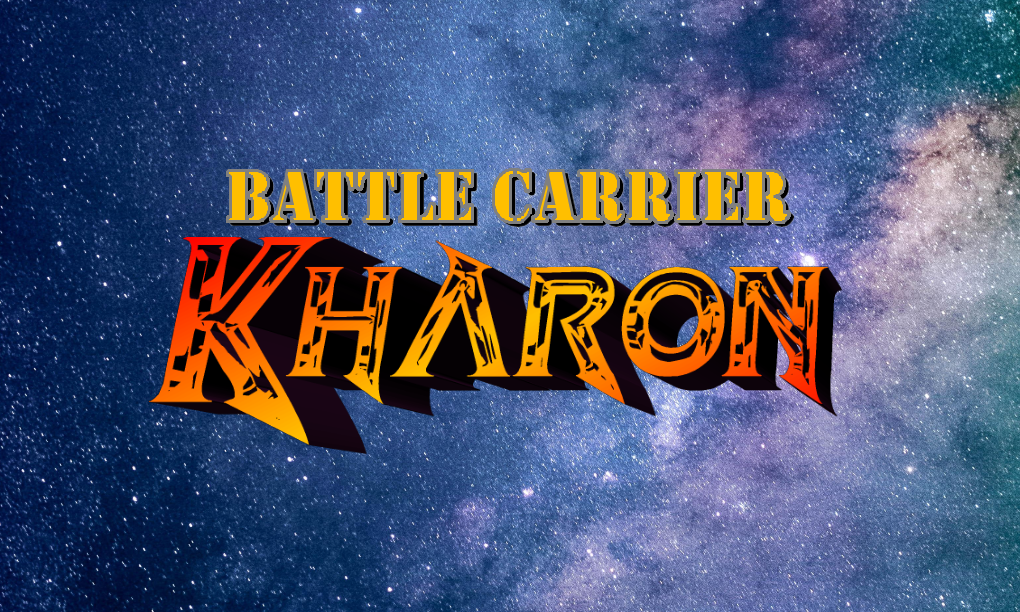 Battle Carrier Kharon
It is the year 49 A.E. The first line of defense against the alien gods of Aldeus are the all-trans Devil Corps of... BATTLE CARRIER KHARON
Battle Carrier Kharon is an experimental micro RPG by A.C. Danvers. It aims to fit a complete game inspired by giant robot anime and video games into a single 4-page package, with setting, custom mecha design system, fully playable rules, and even a character sheet.
The world of the Kharon finds a humanity still struggling to expand beyond the pull of Earth's gravity and its dying climate, reeling from a series of ugly civil wars between the planet and the colonies. Amidst this struggle, first contact is made with an alien empire, who claim to be nothing less than our Gods, and demand nothing less than our total submission or destruction.
The players are Devils, the misfit pilots of the elite Devil Frame squadron, powerful mecha reverse engineered from alien technology and powered by a neural interface that only the dysphoric and dissociated can control without going mad.

The system employs a novel die pool mechanic, using pools of Fudge dice to determine not just success, but the nature and impact of that success simply by counting faces. Combat has been designed with the hope of being swift but tactical, dangerous but not without escape hatches for PCs.
To play you will need at least 5-10 Fudge dice, and a copy of the character sheet for each player and any additional custom GM designs.
BCK is currently being released under an open development model, is fully playable, and will evolve as playtest feedback and audience response warrants. Whether this means simply rules tweaks, or expansion into a larger game, will be up to you.

Download
Click download now to get access to the following files:
Battle Carrier Kharon (PDF)
13 MB